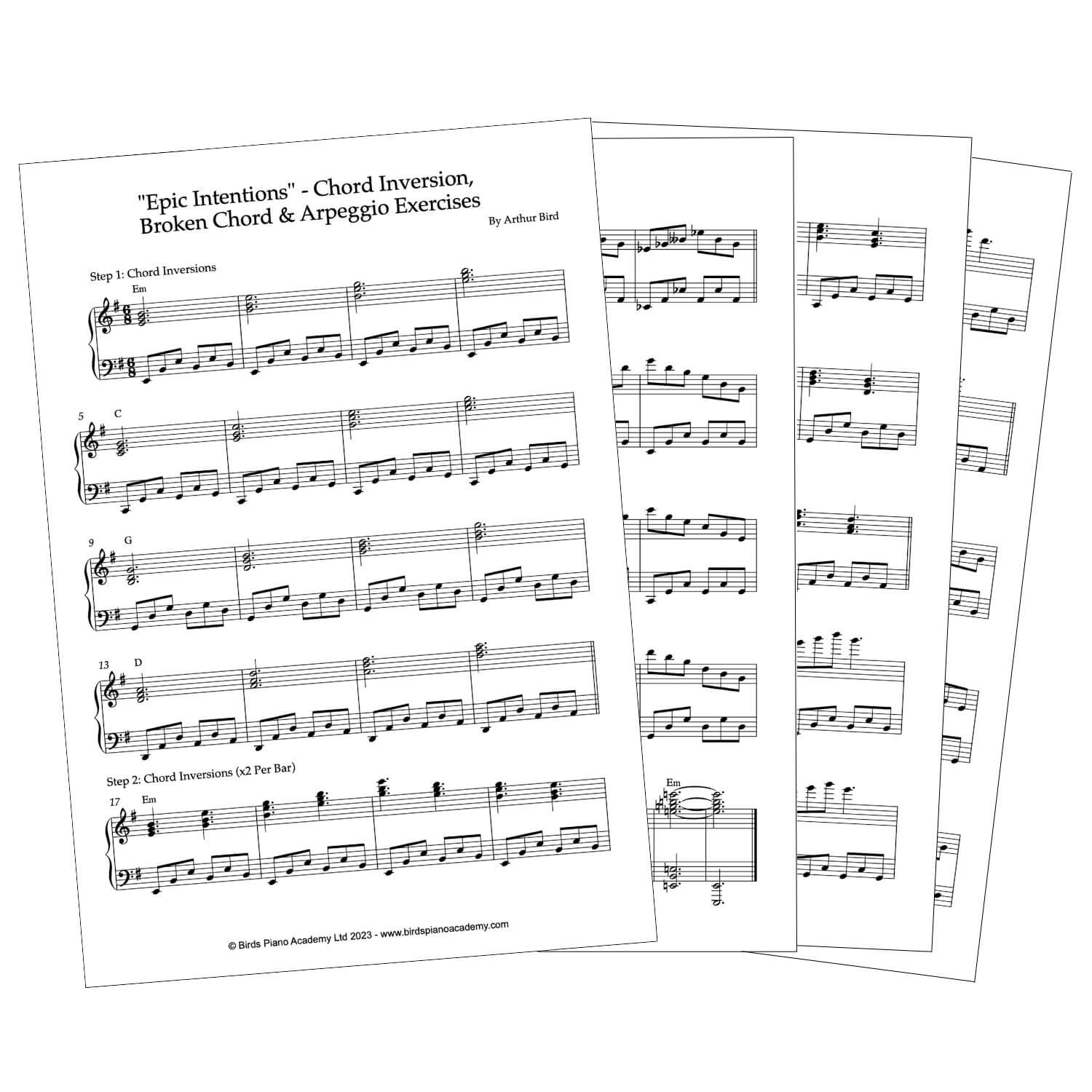 Here is the sheet music download for "Epic Intentions". A series of 5 piano exercises that will help you to develop hand independence, strength and stamina, whilst at the same time helping you to practice your chord inversions, broken chords and arpeggios! And they're actually fun to practice!
What's even better, is that if you learn them all, when combined they create one EPIC piano piece! So they're piano exercises that sound good and are fun to play. What's not to like?
It uses a dramatic chord progression with a left hand pattern applied to the piano chords. Then the right hand piano parts build up methodically at each step. This is where you get to practise your piano chord inversions, broken chords and arpeggios, except the sound impressive to play over the left hand part. There's even some variation to the chord progression in the later stages with the help of diminished chords.
Here is the accompanying piano tutorial over on Youtube: https://youtu.be/wgsTYBYS4Lk